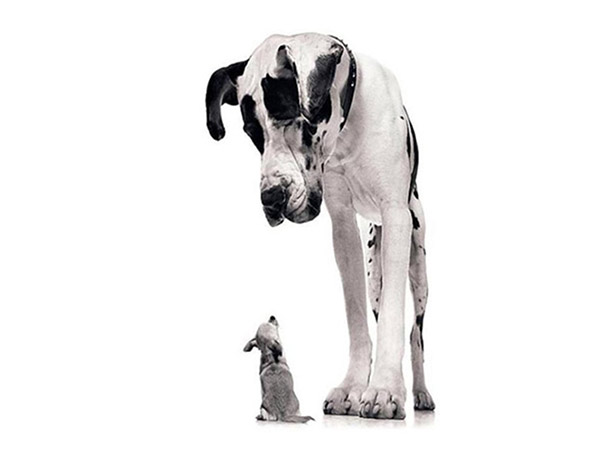 (Image courtesy: https://www.quotemaster.org)
Big hurdles of a small agency
A small agency faces a long list of hurdles every day just to stay in the business! One of the perennial struggles that we have been dealing with since the day we started this bitter-sweet journey is - standing out from the competition. The good news is, there are a few powerful strategies that are working for us and the worry point is these strategies are not foolproof!
Whether we are worried and holding back or marching forward with confidence and certainty; you may ask. I will always say that we choose to do the second. Not just for a day, a month or a year; but forever.
Here's how we get going -
Creating unique value proposition
Creating unique value proposition is hard, simply put. For a small agency, it's tempting to grab every business opportunity however small it is. Same was the case with us. We thought of it multiple times, debated over endless cups of coffee whether or not to sign contracts with brands which were not recognized, often at a cost which was not viable. But then we took the call; a conscious call of working with smaller brands and making them stand out. Our consistent efforts to deliver more than promised resulted into client retention in many cases. Sometime it was a repeat client for challenging render jobs, sometime it was more leads than committed and sometime it was an effective creative campaign. We simply made this our unique value proposition! To helps brands with substances and not always heavy pockets.
Embracing Technology
This one was tricky. Being technologically able is a costly affair, especially for a new business. There are costs of setting up systems, adapting to new technologies, training the team; the list goes on. We too are struggling but what we have done to eliminate the extra costs was to empower our brand ambassadors (that is our employees) with numerous free tools, online tutorials, and internal sessions with guest experts and more. After all, learning doesn't always have to be costly. Thanks to the online era we live in!
Not chasing what belongs to others
We have always believed that the game is yours when you own it up from the very moment it commences. We take the onus of the accounts we sign-up for, with all sincerity and there's no half-hearted measures for us. Rather than going for numerous pitches, we prefer to partner brands in order to achieve their marketing objectives. We work as extended team for them and our approach is to gain complete brand understanding before we initiate the work. This enables us to deliver what is effective and hence can obtain maximum ROI for our clients.
We understand and admit that we have to think faster, act quicker and deliver sooner than the big agencies, to stay in the business and we have trained our team to do exactly the same.
What I've always believed in is there's enough opportunity in the market for everyone. All one got to do is to mark his territory and claim it!
New business or retention?
Retaining an existing client or to go after new business is always a tough call to take. We took on the challenge and choose to network and bank upon the goodwill that we constantly keep building up. We made our employees owners of the accounts they work on. This is a sure way of keeping the existing clients happy. We don't spend fortune to win ostentatious awards; rather we invest time and efforts to build extremely valuable word of mouth through consistent good work and dedication.
A lot of times we feel delighted to know that our existing or old clients have referred us to new businesses and those are the times I realize that nothing can beat the outcomes of hard work and relationships that we build with our clients over time.
Employee Turnover
Small businesses struggle to attract and keep top talents and understandably so. We couldn't offer hefty and shining employment benefits which are common with larger corporations. So, we decided to make our employees part of our growth and a few chose to stick around for better and those are the ones we treasure. We keep trying to get those on board who seek competitive environment and are not weary of challenges, and well, sometimes the absence of a soup-vending machine!
All given, the journey towards becoming a business of values and substances has been an amazing one. I've learned things that I otherwise wouldn't have learned ever. I learned to put 'we' before 'I' and that even the junior most team member has something to teach.
Though we still are a small team but our strength lies in our processes and structures that we have managed to put in practice. Above rules, we have put practices, above criticism, we incorporated feedback and above blind race to win, we believed in quality work.
Our team is trained to adhere to deadlines and deliver impeccable service to our clients. Our clients, most of the times, have acknowledged that and hence Brandniti remains their go-to agency when they have a tight deadline and they need something more than a shiny creative. We are here for empowering brands with strategic insights, not just creative brilliance.
That's briefly what we do on daily basis. If you wish to share your story or want to meet over a coffee to discuss the virtues of a small businesses, write to me at haresh@brandniti.com
About the Author
Haresh believes that strategies aren't merely fanciful power point presentations but is in devising end to end solution- hence presenting immense value to the clients. Haresh has 18+ years of in-depth understanding of the Real Estate markets with ability to strategize & implement marketing solutions.These coupled with an innovative intent and an analytical understanding of project profitability only enriches the team Brandniti.