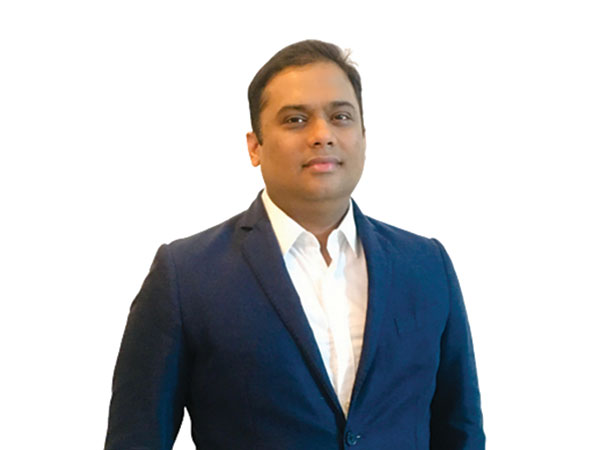 Indian Real Estate Industry & Technology – a long awaited alliance
Everything around us is changing rapidly including how we think on the wake of technological disruptions across sectors and domains. Real Estate is no exception, either. Because of incredible growth of social media and ecommerce sectors, more and more buyers and developers are becoming dependent on technology in various ways.
The technological advancements have not just opened myriad of opportunities for the buyers but also a lot of developers are taking help of technology starting from product designing to construction, from marketing to customer service.
Let's see how Digital Media is being the game changer in Indian Real Estate market.
Real Estate industry is eager than ever before to win its customers and retain their trust. Customer experience is more important than before and Digital technology certainly comes handy for the developers when it comes to create reliable and attractive brand image. Be it a mobile app or a sophisticated IT system at the site, be it being of help through ingenious social media content or VR videos to create realistic customer experience, the impact of technology can be seen everywhere.
VR: In today's busy time, many genuine buyers (especially, the NRIs) aren't able to visit the property they wish to purchase, physically, at the first go; but as they say, first impression is the last impression, what is better than a VR video of the sample apartment to give them a fair idea about the project. Many developers are using advanced machine learning, 360-degree live-in-tours etc. to present almost real representation of their projects.
Virtual Expos: With technology, people have become reliant on their mobile phones and it was just a matter of time before home buying too would have shifted to mobile platform like every other thing including consumer goods. Browsing through a huge inventory, comparing, checking eligibility for a home loan, booking site-visits – each and everything under the sun is now done online. Developers are keener than ever to host virtual expos which are far cheaper than physical expos and ensure quality leads through Digital campaigns and social media communication
Mobile Apps: Gone are those days when buyers were solely dependent on the brokers to evaluate and shortlist projects of their choice. A number of urbane property listing apps have come to make things a lot easier for both the customers and the developers. With the help of a few clicks, customers are now able to thorough analysis of a market, to compare between multiple projects and developers, see data, charts, pricing trends and do much more. Cloud computing and data-driven statistical analytics are playing a major role to make property market more interactive and transparent.
Social Media: After demonetization and RERA implementation, Indian Real Estate market has understood the importance of customer connection way better than before. To build and maintain a brand image which is of utmost importance for business, developers are using the help of Digital content support through SEO, ORM, SEM and SMM. Content is more important than ever before and developers have realized the beauty of Digital content which goes beyond promotions and advertisements.
About the Author : [The author of this article is a senior Real Estate strategist and runs a Digital agency specialized in Real Estate Marketing. One may contact him at haresh@brandniti.com for any query or discussion]
---
Affordable Housing – is here to stay or is a passing phase?
What exactly is affordable housing: Going by the dictionary meaning of the term 'affordable', the term affordable housing means the residential units which can be purchased by a population whose income is same as or less than a country's average household income. Though the term suggests that this segment is meant for economically weaker section of the population; in reality the actual meaning of this term varies as the context changes.
Why affordable housing is a common term: The term 'affordable housing' gets used right and left in the context of Indian Real Estate; especially, in the last few years or so. Is it just because affordable housing segment remained the biggest contributor in home sales in last few years or so, or is it also because this is probably the best way forward for an industry which is still trying to reclaim its lost glory post demonetization and RERA implementation?
The main reason for affordable housing to gain momentum is because of Government policy of 'Housing for all by 2022'. The Ministry of Housing and Urban Poverty Alleviation defines affordable housing, primarily on the basis of size and price. For economically weaker section, an affordable home would be between 300 sq.ft and 500 sq.ft and the price would be below 5 lacs, similarly, for low income group, the house size will be between 500 sq.ft and 600 sq.ft. and would be priced between 7 lacs and 12 lacs.
Rapid urbanization & rise of affordable housing: If we sit down and analyze what all are the contributing factors beside Government policies for the growth of affordable housing segment, we would have to focus on the rampant urbanization that India has witnessed in last couple of decades. A survey indicated that by 2031, around 600 million Indians would live in urban an area – which is a clear indication of why demands of home in urban areas are only going to grow multiple times. It remains another story though, while a large population shifts towards the urban areas, a massive pressure would be felt on an already dwindling infrastructure.
The bottom-line is demand for decent and reasonably priced house is going to grow as it's one of the fundamentals of a developing economy and Indians are becoming aware of it, more than ever before.
Affordable housing – endless opportunities: The affordable housing segment is going to remain the main driver for the Indian Real Estate sector. With increased end-user's demands, a lot of prominent and high-end developers who had been doing business only in luxury segments, are seen to be expanding in the compact homes or boutique homes segments meant for middle-income group. Through RERA, GST and positive shift in real estate trends, we can expect to see a lot of standardization in the industry.
With major policy changes in the industry, Indian Real Estate sector has embarked on a upward trajectory in last few months. With this promising phase, more transparency and increasing demands, affordable housing is going to only grow and developers who are venturing into the segment are set to do robust business.
About the Author : [The author of this article is a senior Real Estate strategist and runs a Digital agency specialized in Real Estate Marketing. One may contact him at haresh@brandniti.com for any query or discussion]
---
NRI investments in Indian Real Estate – impacting the whole financial landscape
After RERA got implemented and GST was introduced, Indian Real Estate market has opened up to NRIs like never before. However, India had always has a friendly policy for the NRIs and foreign investment in Real Estate sector.
A Cushman & Wakefield India study says, Indian Real Estate market offers a massive opportunity for foreign investors, thanks to the relaxed FDI guidelines and Government policies conducive for Real Estate growth in a transparent manner.
An Economic Times report says Indian Real Estate has attracted investments worth $1.08 billion in the June quarter, which is, though down from 20% a year ago, is still encouraging given the crisis the Real Estate market has gone through since demonetization. Also, the same report says that, the deals which are under negotiation are very promising at the moment. Another ET Realty report says, the leading alternative asset management firm, Brookfield Asset Management is planning big investments on residential Real Estate segment after developing an impressive portfolio in commercial segment.
As mentioned earlier, NRIs have always been a significant segment of investors in Indian Real Estate. In India, an NRI is allowed to invest in both residential and commercial properties in India. However, they can't invest in agricultural land, farm house and plantation property. Purchases made in India, for them, are taxed as per Indian rules.
As per another report, on the background of improving economic scenario, the Private Equity Real Estate (PERE) investments in India have grown at over 30% compound annual growth rate since 2010. Foreign direct investment in construction and development such as townships, housing and built-up infrastructure projects, was Rs 2,453 crore in April-December 2017, up by 250 percent from Rs 703 crore in the previous year, according to data from the Department of Industrial Policy and Promotion.
The central Government has made significant relaxation in FDI policy for Real Estate investments in the years 2014 and 2015. As per the new guidelines the entire Real Estate stock, completed or under construction is eligible for foreign investments. This was an important easement to encourage foreign investors in the Real Estate market.
Though residential sector is picking up, the fact remains that commercial Real Estate and Infrastructure still attract major chunk of the foreign investments as Indian commercial space is seeing major growth and this sector remains favorite among the foreign investors. In residential segment, investors from Japan, China and U.S are to enter Indian market in near future.
As far as the residential Real Estate segment is concerned, affordable housing is one sector which is attracting foreign investment, owing to the Government policies such as 'Housing for all by 2022' and also for the very reason that most part of the developments are happening in this segment. This is a significant shift from earlier 'luxury-segment' focus to 'affordable housing segment'.
About the Author : [The author of this article is a senior Real Estate strategist and runs a Digital agency specialized in Real Estate Marketing. One may contact him at haresh@brandniti.com for any query or discussion]
---
Lead generation in Real Estate industry – The know-how
What is lead generation: In inbound marketing, a lead is someone who shows interest in a brand's product or service; in Real Estate, it can be expressing interest for a site visit or booking a product. With the advent of Digital media marketing, earlier ways of generating 'leads' such as cold calls, blast mailers etc. have become redundant to an extent. Lead generation is a process of acquiring enquiries through Digital content on various media such as Google's display network, social media, a dedicated landing page etc.
Why lead generation is important: A lead is a piece of information which is particularly valuable for a brand. For example, in Real Estate, for a Real Estate brand, one such important information can be the contact detail of a person who wants to visit project site and/or book a project. Besides, high conversion rate, lead generation through Digital media is a very cost-effective solution which benefits the overall sales performance of a brand, immensely.
The right and wring leads: With almost all brands being on Digital media, it's relatively easier to get one advertisement message (particularly if it looks cool) clicked is not that difficult. The amount of Digital content that gets consumed everyday is huge and the possibility of a brand's message getting lost in the sea of distraction is also very real. Here comes the question of fine tuning and customizing content as per the audience, their preferences and a brand's objectives. In Digital media marketing an expert inbound marketer would know his audience and the targeting parameters to ensure that the content which is being published reaches the right targets at the right time.
How Digital media helps Real Estate developers to generate leads: Like always, Real Estate is still one of the most sought-after investment choices among people of all walks. However, with the ever changing market economics, acquiring a new customer is becoming more challenging every day. With every other brand going Digital, Real Estate brands couldn't have been left behind. In a converging world of internet, consultants are suggesting innovative Digital campaigns to the Real Estate brands, enabling them to generate quality leads. Social media marketing is helping the brands to break the cliché and boring Real Estate advertisements that have been doing rounds for a very long time. Creating compelling content to bring a 'wow' factor in overall marketing strategy of Real Estate brands is an expert's job. Social media marketing offers useful tools and options to the advertisers by using which they can target users geographically or demographically. Search Engine Optimization (SEO) is one of the most cost effective and certain organic ways of generating quality leads. Another effective content format which is being used by the Real Estate developers is video content creation and promotion. A brand message can be efficiently communicated through a video which attracts quality inquiries. Perhaps, the most result-yielding Digital media tool is pay-per-click models like Google GDN and search ads. A properly designed SEM campaign (with prominent CTAs) can bring highly targeted prospects for a brand.
The mechanism of a well-performing campaign is integration. A result-oriented Digital marketer knows how to combine the tools and approaches mentioned above in a perfect mix for an optimized outcome.
About the Author : [The author of this article is a senior Real Estate strategist and runs a Digital agency specialized in Real Estate Marketing. One may contact him at haresh@brandniti.com for any query or discussion]
---
Act small.. Think big.. Fail cheap!
The longer it takes to develop, the less likely it is to launch – Jason Fried has beautifully summarized the larger sentiment of us, the start-ups of India in today's time.
We are all charged, up and running, hearts on our sleeves for quick growth and bigger mullah or at least that's how things are being perceived. Meet the 19-year-old CEO, XYZ ships 1 million worth orders in less than an hour or perfect Idlis at a click of a button – familiar stories you come across every day but you must have been reading stories like – ABC's CEO got arrested for insider trading charges, a high-potential business by IIT-B & IIM-A shut down in less than a year too! All are not hunky dory, of course it was never supposed to be like that anyways. But where do we stand today, which side we are tilting to, is it good, bad or totally out-of-shape? A great deal of how Indian start-ups will fare was dependent on Budget twenty-sixteen and how Mr. PM's most prominent campaign 'Start-up India, Stand-up India' shines through the dwindling times and benefits the budding entrepreneurs of the country. The Indian start-ups continue to hope high and things are falling in perspective (or it seems so!)
Manufacturing sector start-ups are taxed at twenty five percent. A five percent exemption in tax payable should be a major boost for manufacturing start-ups where the capital expenditure is huge. Steps like all start-ups with turnover of less than five crore will be taxed at twenty nine percent or total tax exemption for first three years for all start-ups are well-intended by the look of it. The Government also intend to pay EPF contribution for all employees for first three years which will let the start-ups save up to twelve percent straightway! What more is Amendment in Companies Act, 2013, is surely going to help long-drawn Registration processes and once again will benefit the start-ups hugely.
With technology spreading its wings into different domains and an estimated figure of 11,500 tech start-ups in India, it goes without saying that these trends are going to influence the face of Indian economy with Government playing its part. With large scale Digitalization and rise of young and ambitious talents this eco-system is growing in scale and strength and it's exciting to be here. But of course we need to do more as we move forward like developing domain specific knowledge and looping in experts to drive the potential partnerships to the next level of maturity. Moving fast is necessary but more important is to weigh the pros-cons and focus on long-term goals rather than short-term gains.
With 30% of Indian population has now been digitalized, the entire ecosystem of Indian brands and their media spend behaviour are changing at a very fast pace. The perspective of business owners as well as the customers especially in the metro cities and urban areas is undergoing a deep and lasting change in buying and transaction patterns. It makes it eminently important for each one of us to bring sustainable changes in our media and communication actions so as to revise our advertising objectives and targets which are digitally driven.
Are you a start-up? Or you are planning to start one? Need a communication expert to take care of your branding requirement to ensure that you are noticed and heard by your audience? We are all ears and more than willing to help.
Contact me: haresh@brandniti.com
About the Author : Haresh believes that strategies aren't merely fanciful power point presentations but is in devising end to end solution- hence presenting immense value to the clients. Haresh has 16+ years of in-depth understanding of the Real Estate markets with ability to strategize & implement marketing solutions.These coupled with an innovative intent and an analytical understanding of project profitability only enriches the team Brandniti.
---
Online Branding : 24x7x365xLifeTime
'What brands can do brilliantly is broker change in people's lives.' – John Grant
Does a brand sleep, take leaves, or go on sabbaticals? Does the Internet? They both don't. A brand is a living, breathing entity which complements the entire life cycle of a product, service, or experience. Which is why Brand Management is a 24x7x365xLifeTime job!
With almost all brands trying to get their SOV (Share of Voice) on the digital platform, here's a list of the top 5 key phrases to keep in mind while engaging customers in the online space:
1. Greet them. Every day.
Share an inspiring thought or a motivating story. Or simply, say Good Morning. If you smile at your customers, they'll smile back!
2. Do not intrude your customer's space
Unless you wish to agitate your customer, do not spam his online real estate. Over-enthusiasm may backfire. Allow space to breathe. Claude Debussy very wisely observed 'Music is the silence between the notes.'
3. Create a Conversation Strategy
While you do this, remember that conversation implies talking AND listening. If either of these is missing, you'd soon be talking to a wall, not a human being.
4. Empower the Customer
It could be a scoop on the latest economic policy, the most exciting technological advancement or a never-heard-before Inspiring Story of an Entrepreneur. When you share rich pieces of knowledge and information, you're giving your customers an opportunity to enrich their learning and hopefully, share it with someone.
5. Brand Management is AKA Experience Management
Your designation might as well be 'Chief Bandwidth Hogger' or 'Social Media Geek' since you're always flooding your official pages with updates. However, if it does not create a rewarding experience for your customer, he may ignore you the next time or worse, break up with you. And in most cases, break ups are irrevocable with no 'Undo' option.
'The future of brands is, in many ways, the future of business. Well-managed brands are the most efficient and effective creators of sustainable wealth.' – Richard Cordiner
Haresh Motirale
Founder Director, Brandniti
---
Big hurdles of a small agency
A small agency faces a long list of hurdles every day just to stay in the business! One of the perennial struggles that we have been dealing with since the day we started this bitter-sweet journey is - standing out from the competition. The good news is, there are a few powerful strategies that are working for us and the worry point is these strategies are not foolproof!
Whether we are worried and holding back or marching forward with confidence and certainty; you may ask. I will always say that we choose to do the second. Not just for a day, a month or a year; but forever.
Here's how we get going -
Creating unique value proposition
Creating unique value proposition is hard, simply put. For a small agency, it's tempting to grab every business opportunity however small it is. Same was the case with us. We thought of it multiple times, debated over endless cups of coffee whether or not to sign contracts with brands which were not recognized, often at a cost which was not viable. But then we took the call; a conscious call of working with smaller brands and making them stand out. Our consistent efforts to deliver more than promised resulted into client retention in many cases. Sometime it was a repeat client for challenging render jobs, sometime it was more leads than committed and sometime it was an effective creative campaign. We simply made this our unique value proposition! To helps brands with substances and not always heavy pockets.
Embracing Technology
This one was tricky. Being technologically able is a costly affair, especially for a new business. There are costs of setting up systems, adapting to new technologies, training the team; the list goes on. We too are struggling but what we have done to eliminate the extra costs was to empower our brand ambassadors (that is our employees) with numerous free tools, online tutorials, and internal sessions with guest experts and more. After all, learning doesn't always have to be costly. Thanks to the online era we live in!
Not chasing what belongs to others
We have always believed that the game is yours when you own it up from the very moment it commences. We take the onus of the accounts we sign-up for, with all sincerity and there's no half-hearted measures for us. Rather than going for numerous pitches, we prefer to partner brands in order to achieve their marketing objectives. We work as extended team for them and our approach is to gain complete brand understanding before we initiate the work. This enables us to deliver what is effective and hence can obtain maximum ROI for our clients.
We understand and admit that we have to think faster, act quicker and deliver sooner than the big agencies, to stay in the business and we have trained our team to do exactly the same.
What I've always believed in is there's enough opportunity in the market for everyone. All one got to do is to mark his territory and claim it!
New business or retention?
Retaining an existing client or to go after new business is always a tough call to take. We took on the challenge and choose to network and bank upon the goodwill that we constantly keep building up. We made our employees owners of the accounts they work on. This is a sure way of keeping the existing clients happy. We don't spend fortune to win ostentatious awards; rather we invest time and efforts to build extremely valuable word of mouth through consistent good work and dedication.
A lot of times we feel delighted to know that our existing or old clients have referred us to new businesses and those are the times I realize that nothing can beat the outcomes of hard work and relationships that we build with our clients over time.
Employee Turnover
Small businesses struggle to attract and keep top talents and understandably so. We couldn't offer hefty and shining employment benefits which are common with larger corporations. So, we decided to make our employees part of our growth and a few chose to stick around for better and those are the ones we treasure. We keep trying to get those on board who seek competitive environment and are not weary of challenges, and well, sometimes the absence of a soup-vending machine!
All given, the journey towards becoming a business of values and substances has been an amazing one. I've learned things that I otherwise wouldn't have learned ever. I learned to put 'we' before 'I' and that even the junior most team member has something to teach.
Though we still are a small team but our strength lies in our processes and structures that we have managed to put in practice. Above rules, we have put practices, above criticism, we incorporated feedback and above blind race to win, we believed in quality work.
Our team is trained to adhere to deadlines and deliver impeccable service to our clients. Our clients, most of the times, have acknowledged that and hence Brandniti remains their go-to agency when they have a tight deadline and they need something more than a shiny creative. We are here for empowering brands with strategic insights, not just creative brilliance.
That's briefly what we do on daily basis. If you wish to share your story or want to meet over a coffee to discuss the virtues of a small businesses, write to me at haresh@brandniti.com
About the Author
Haresh believes that strategies aren't merely fanciful power point presentations but is in devising end to end solution- hence presenting immense value to the clients. Haresh has 18+ years of in-depth understanding of the Real Estate markets with ability to strategize & implement marketing solutions.These coupled with an innovative intent and an analytical understanding of project profitability only enriches the team Brandniti.