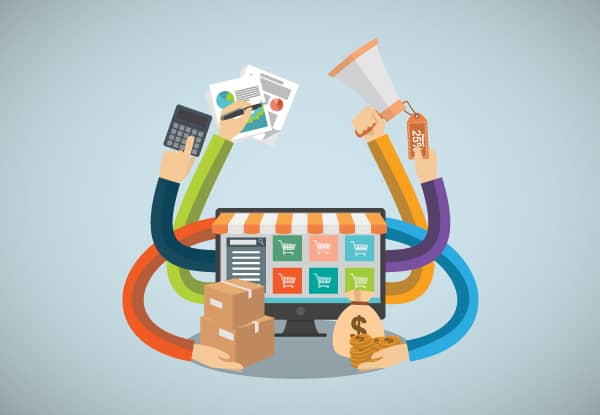 India's Digital Revolution: Unleashing the Potential of E-commerce and Online Services
In the past few years, India has witnessed a remarkable surge in internet and smartphone usage, with the number of internet connections reaching 830 million in 2021. This growth can be attributed to the successful implementation of the 'Digital India' program. Around 55% of these internet connections are in urban areas, and a vast majority (97%) of them are wireless connections.
Furthermore, the smartphone market has also seen a substantial expansion and is projected to reach 1 billion users by 2026. This technological advancement has greatly benefited India's digital sector, which is expected to achieve a significant milestone of US$ 1 trillion by 2030. The rapid increase in internet users, coupled with rising incomes, has played a pivotal role in driving the growth of the country's e-commerce sector.
India's e-commerce industry has revolutionized the way business is conducted, creating numerous avenues for commerce, including business-to-business (B2B), direct-to-consumer (D2C), consumer-to-consumer (C2C), and consumer-to-business (C2B) segments. Notably, segments like D2C and B2B have witnessed remarkable expansion in recent times, with India's D2C market projected to reach US$ 60 billion by FY27.
Looking ahead, the overall e-commerce market is expected to achieve a substantial value of US$ 350 billion by 2030, with an impressive growth rate of 21.5% in 2022, reaching US$ 74.8 billion. This continuous growth in the e-commerce sector signifies the tremendous potential and opportunities it holds for India's economy and businesses in the years to come.
India's online grocery market is projected to experience remarkable growth, reaching an estimated value of US$ 26.93 billion by 2027, up from US$ 3.95 billion in FY21. This expansion is anticipated to occur at an impressive Compound Annual Growth Rate (CAGR) of 33%.
In line with the overall growth of the digital economy, India's consumer digital market is expected to achieve a significant milestone, reaching US$ 1 trillion by 2030. This impressive growth is a result of the widespread adoption of online services, particularly in areas like e-commerce and edtech, which have gained strong traction in the country.
Furthermore, the e-commerce sector in India is poised for substantial growth, with projections indicating a value of US$ 188 billion by 2025, according to Grant Thornton.
In 2020, India's e-commerce market already demonstrated its prominence, boasting a turnover of US$ 50 billion. This achievement propelled India to become the eighth-largest market for e-commerce globally, trailing behind France but surpassing Canada in its position.
Overall, these figures highlight the immense potential and rapid evolution of India's digital landscape, particularly in the e-commerce and online services sectors, as the country emerges as a major player in the global digital economy.
The Indian e-commerce market is witnessing significant growth, primarily fueled by the increasing penetration of smartphones, the launch of 4G networks, and the growing affluence of consumers. It is expected that by 2026, the market will reach a substantial value of US$ 200 billion, a significant rise from its US$ 38.5 billion valuation in 2017.
In terms of online shoppers, India ranks third globally, with a user base of 150 million in FY21, and this number is projected to reach 350 million by FY26. Interestingly, the adoption of 5G smartphones is already gaining momentum among Indian consumers, even before the official rollout of the 5G mobile broadband technology in the country. In 2021, smartphone shipments reached 169 million units, and 5G shipments experienced a remarkable year-on-year growth of 555%. This trend began earlier, with 150 million smartphone shipments and over 4 million 5G smartphone shipments recorded in 2020, driven by strong consumer demand after the lockdown.
Moreover, the number of internet users in India is expected to surge to 900 million by 2025, growing at a Compound Annual Growth Rate (CAGR) of 45% from approximately 622 million internet users in 2020, according to a report by IAMAI and Kantar Research.
During the festive season of 2021, Indian e-commerce platforms achieved impressive sales with a Gross Merchandise Value (GMV) of US$ 9.2 billion, reflecting a 23% increase compared to the previous year's US$ 7.4 billion in sales.
Overall, these statistics indicate the rapid expansion and potential of the Indian e-commerce market, driven by technological advancements, increasing internet penetration, and evolving consumer behaviour.