Smita Thorat

Founder Director & CEO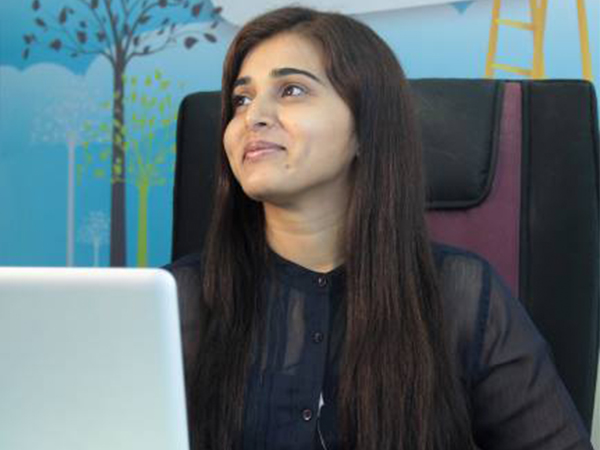 Smita, a formally trained Architect and an accomplished entrepreneur for 17+ years, has an intrinsic ability to add immense value to the marketing and operational areas of her businesses. Her strong acumen in real estate marketing, advertising, and structured finance have been proved extremely valuable for Brandniti, time and again.

Before Brandniti, Smita held the position of Co-Founder, Director & CEO for 9 years at iProperty.com India, an online real estate portal, an ASX Listed Company. Since the day of incorporation, she has contributed in many ways to the evolution of the agency to one of the leading real estate digital agencies in India. She spearheads company's strategic marketing, business development, operations, partnerships, fundraising, and leads the team from the front.
She, being a thought-leader in digital communication ecosystem, understands the changing dynamics of the market. That's why her prudent and timely moves to adapt to the changes hugely benefits her businesses.
Achievements & Accolades:
Winner of "The Kamala Power Women Award 2022" felicitated by Honourable Governor of Maharashtra Shri. Bhagat Singh Koshyari at Raj Bhavan, Mumbai.
Winner of "Brand & Marketing Leader of the Year" at the 7th Future Woman Leader Digital Summit & Awards 2021 held in Mumbai
"Winner of Women Power in Digital Marketing 2021" category at the Women Power Summit & Awards 2021 organized by Billenium Divas held at Bombay Stock Exchange, Mumbai
Women Entrepreneur 2021 in Branding & Digital Marketing category at the "Nation Wide Women Excellence Awards 2021" held by BusinessMint, Bengaluru
Winner of Women Disruptors Awards as Entrepreneur of the Year 2020 by Adgully held in Mumbai
Winner of National Women's Leadership Awards 2020, an initiative of Lakhotia Group to honor the Achievers, Innovators & Leaders held in Kolkata
Winner of Social Media Super Women 2019 by Social Samosa
Recognised as the 100 Most Influential Global Youth Marketing Professional 2019 by the World Digital Marketing Congress
Recognised as the 'Outstanding Business Woman in Digital Marketing 2019' at the prestigious 'India Achievers Awards 2019
Women of the Year at The iiGlobal 7th Annual Women Leaders Award 2017 as Leading Chief Marketing Officer held at JW Marriott, Mumbai
"Young Achiever of the Year Award 2011" by CMO Asia for Excellence in Branding & Marketing at Singapore from 25 countries
Finalist for the "Stevie Awards for Women in Business 2011" for Young Women Entrepreneur of the Year at New York, USA
Finalist for Business World's "Young Entrepreneur 2010" at Mumbai